Specialised Electrical Installation Division
Recognising current British Standards, our experienced electrical engineers are qualified to 16th edition, as certified by the Institute of Electrical Engineers (IEE). This enables us to offer the highest levels of professional service.
We offer the following services and more: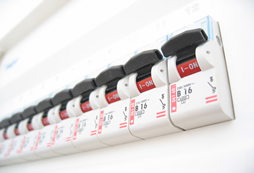 Energy Saving Projects
Specialists in industrial and commercial refrigeration
Fixed wiring installations
Data logging systems
Inspection and testing services
P.L.C Controlled Refrigeration Systems
Control Panel Manufacturer
Appliances and equipment
General electrical installations and maintenance

For more information please contact our Electrical Manager.