Refrigeration
Clover are specialists in the design and installation, service and maintenance of commercial and industrial refrigeration systems for a variety of applications including: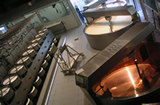 Cold storage
Chilled storage
Process cooling
Water/Glycol cooling
Offshore
Marine cargo and provision refrigeration
Sock cooling
Cooling tunnels
Blast chillers and freezers
Ice makers
We provide a 24 hour 7 Days per week, 365 Days per Year Call-Out Service.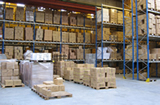 Our normal office hours are 09.00 to 17.30 Monday to Friday. However you can still contact us in emergencies throughout the night on 0151 650 1551. Our team will ensure that your problems are dealt with in a fast and efficient manner any time of day, every day of the year.
For more information, please contact our Service Department.